Basketball camps are an excellent opportunity for young athletes to improve their basketball skills and boost their self-confidence and self-esteem. The coaches create a secure, fun, and safe environment where your child can learn about sports and life. 
The big question is how to find the best Richmond Hill basketball camp for your child. We bring you the top three tips you must consider to find the best fit for your young star.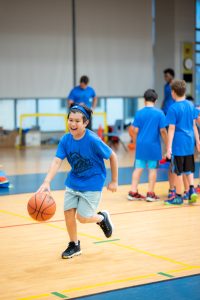 Consider your Child's Needs and Level of Talent
Every child's needs and level of talent are not the same. Before you enroll your child in Richmond Hill basketball camp for youth, it's essential to consider their needs and demands. It will make it easier to make the right choice. If you feel you are unable to evaluate their needs, ask them. They understand their skill sets and know where they require improvement. You can also discuss with their coach what will be the best for your child. 
When you sign up for the basketball camp, check out the different levels they are offering. While challenges are good, there is no point in enrolling your child to play pro when they are just a beginner. 
Ask for Referrals
Other parents who have enrolled their child in Richmond Hill basketball camp ask them for referrals. Based on their experience, they will guide you about which camp is an ideal choice and which to avoid. You can also ask their child about their experience. Was it fun? Did they play a lot of sports? How much skill work were they required to work? What was their least favorite part of the basketball camp? 
Yes, referrals are helpful but don't forget to validate the information. What might be suitable for someone else might not be idle for you and your child.
Coaching Staff
Another crucial consideration to make is the background of the coaching staff. Find out how long the coaches have been involved in the coaching and game. Browse the online reviews about the Richmond Hill basketball camp for youth and their coaches. 
It is not uncommon for former youth basketball coaches, collegiate basketball players, or college basketball coaches to train at the summer basketball camps. If you want your child to enjoy a rich experience, look for a camp that can offer the same. 
Wrapping Up
As you search for the basketball camp, remember it is about your child, not you. Don't find a camp just based on its proximity to your house; you also need to consider your child's needs. Before enrolling your child into the camp, confirm that it ticks off all the above points. It will ensure that you get value for money and your child receives the best coaching.